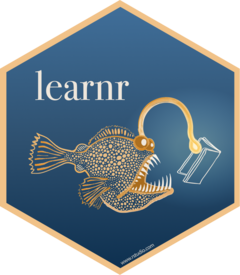 learnr Tutorial Examples
Source:
vignettes/articles/examples.Rmd
examples.Rmd
Complete Tutorials
These tutorials were designed to showcase the features of the learnr package — and to teach learners how to use R! Try working through these tutorials to get a sense of the look and feel of a learnr tutorial. Then check out the source code to see how these tutorials were made!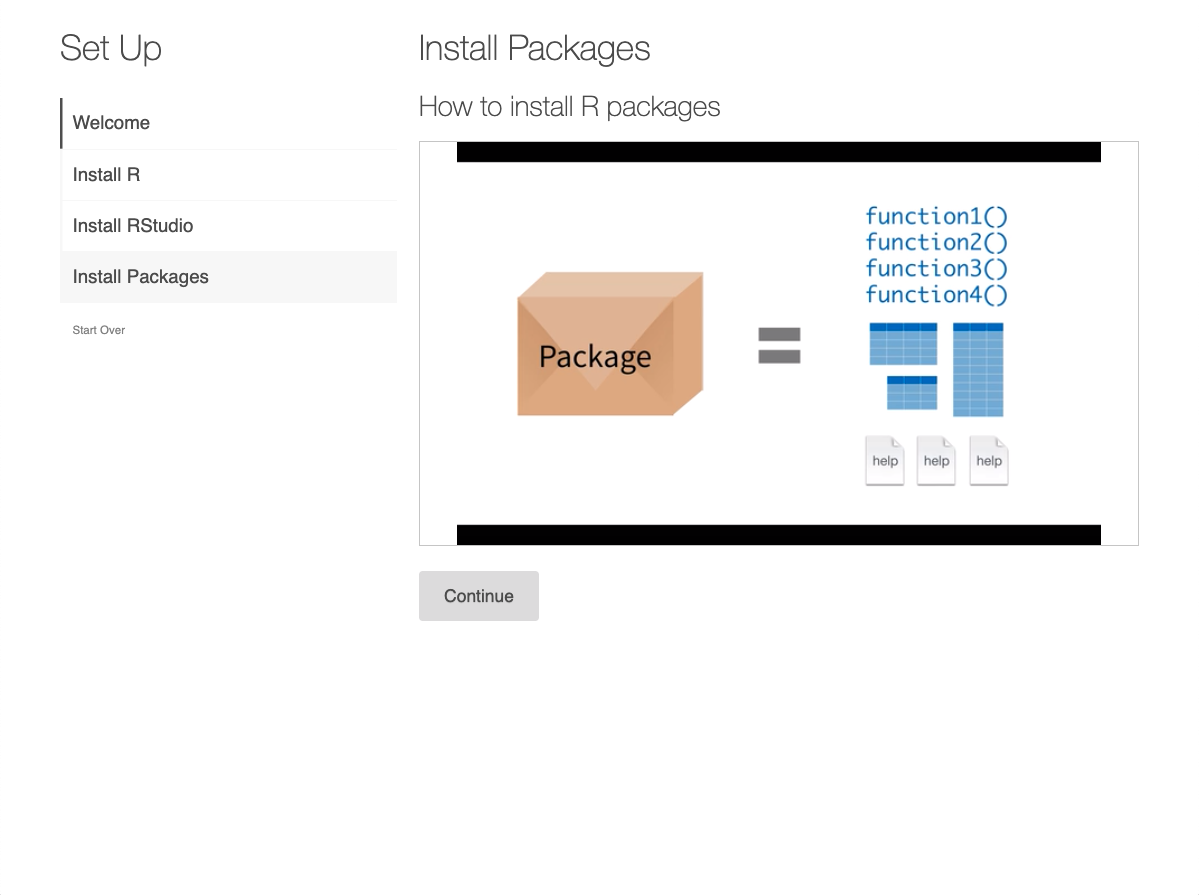 A tutorial featuring videos and interactive questions to guide a new R user through the installation and set up of everything they'll need to get started with R.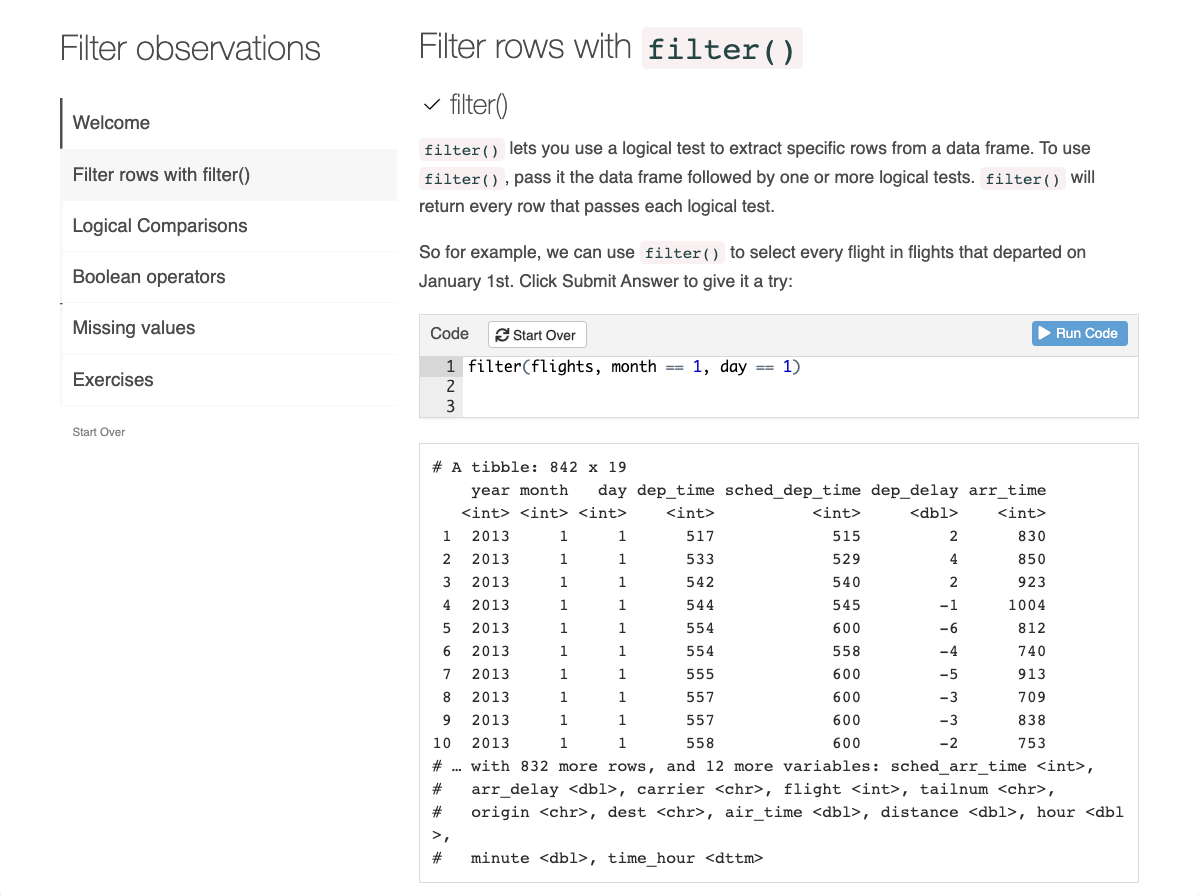 An example tutorial teaching a common data transformation: filtering rows of a data frame with dplyr::filter().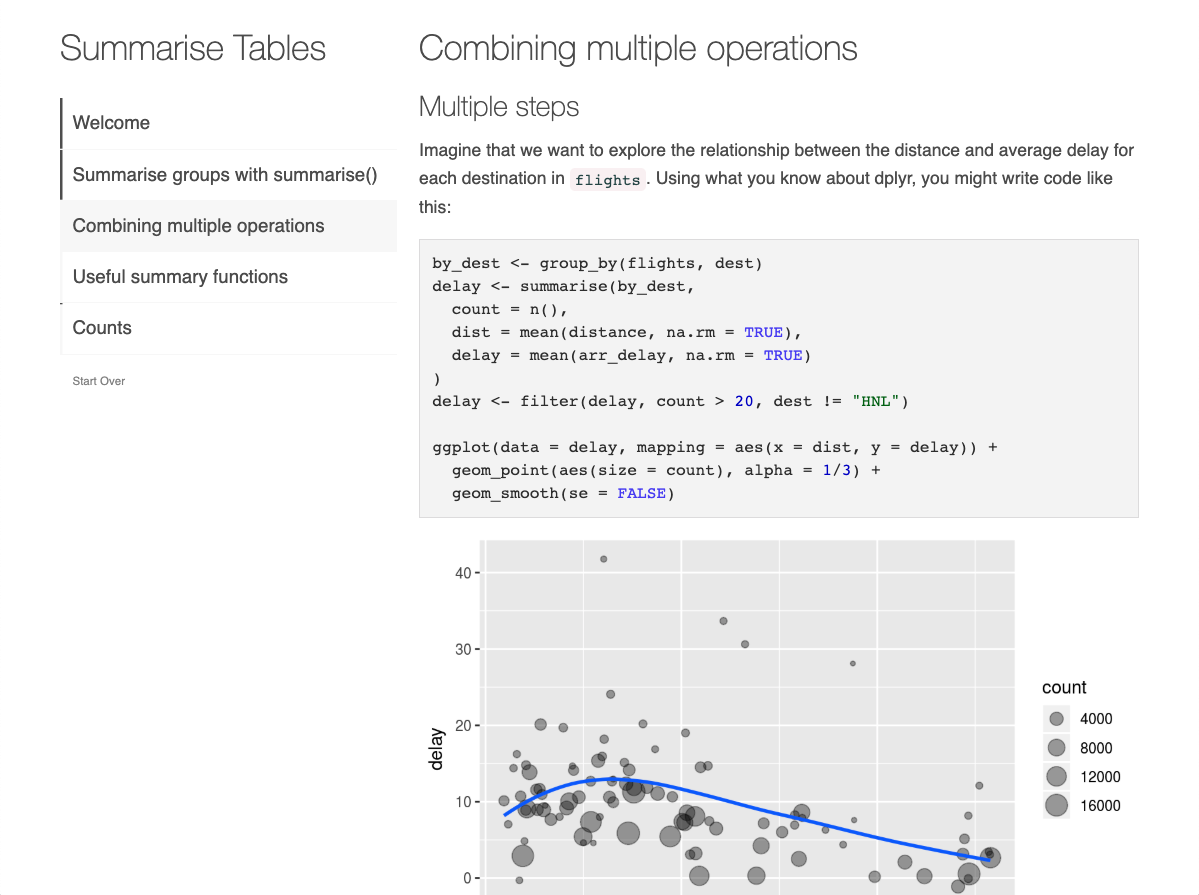 An example tutorial where learners are introduced to dplyr::summarise(). Along the way, learners also gain practice with the pipe operator, %>%, and dplyr::group_by().
Demo Tutorials
There's a lot that learnr can do. These tutorials showcase specific learnr features or show you some possibilities that build on other packages designed to work with R Markdown and learnr.
Community Showcase
learnr's community has built some excellent tutorials and resources for learning data science and programming. Here are just a few highlights. (Please suggest your favorite learnr resources.)